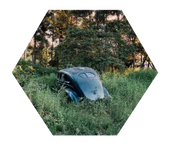 LIVE THE EXPERIENCE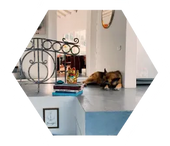 DISCOVER OUR ORIGINS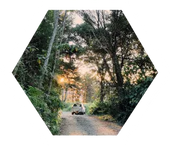 CONNECT WITH NATURE
Cra. 10 #19 Sur 203, Medellín, Antioquia
HOW TO FIND US?
EUSKADI SCHOOL
In Medellín, follow Los Balsos path until you reach the Euskadi school and enter the road on the right. You must continue straight, you will find curves that will take you to the next step.
SANTA CATALINA VIEWPOINT
After half a kilometer, on the left side you will see Mirador de Santa Catalina residence and diagonally to this you will find the rails that bring you closer and closer to the blue house of Bocanegra.
RAILS
When you enter them you will have to go another half kilometer and always go straight, until you reach the Volkswagen beetle that you will find between the mountains. Don't be afraid to explore and find the stairs on the left that are a little further behind it.
BOCANEGRA STAIRS
When you find the stairs to paradise, look up to find Bocanegra's Atelier. Welcome!
BOCANEGRA
Bocanegra is a treasure, which is conquered in the sea of unconsciousness and materializes in elements that exalt vanity, each element is a universe hand-woven in glass with wax thread, from rings, necklaces, earrings, necklaces, bracelets and more. Bocanegra was born from the designer's own understanding and the need to create with her hands to represent her symbolized character in an ornament. It is a zero waste Colombian brand of jewelry items.